Township Hall:
31186 40th Avenue Way
Cannon Falls, MN 55009
email: stantonclerk@gmail.com
Phone: 507-263-0579 (email preferred)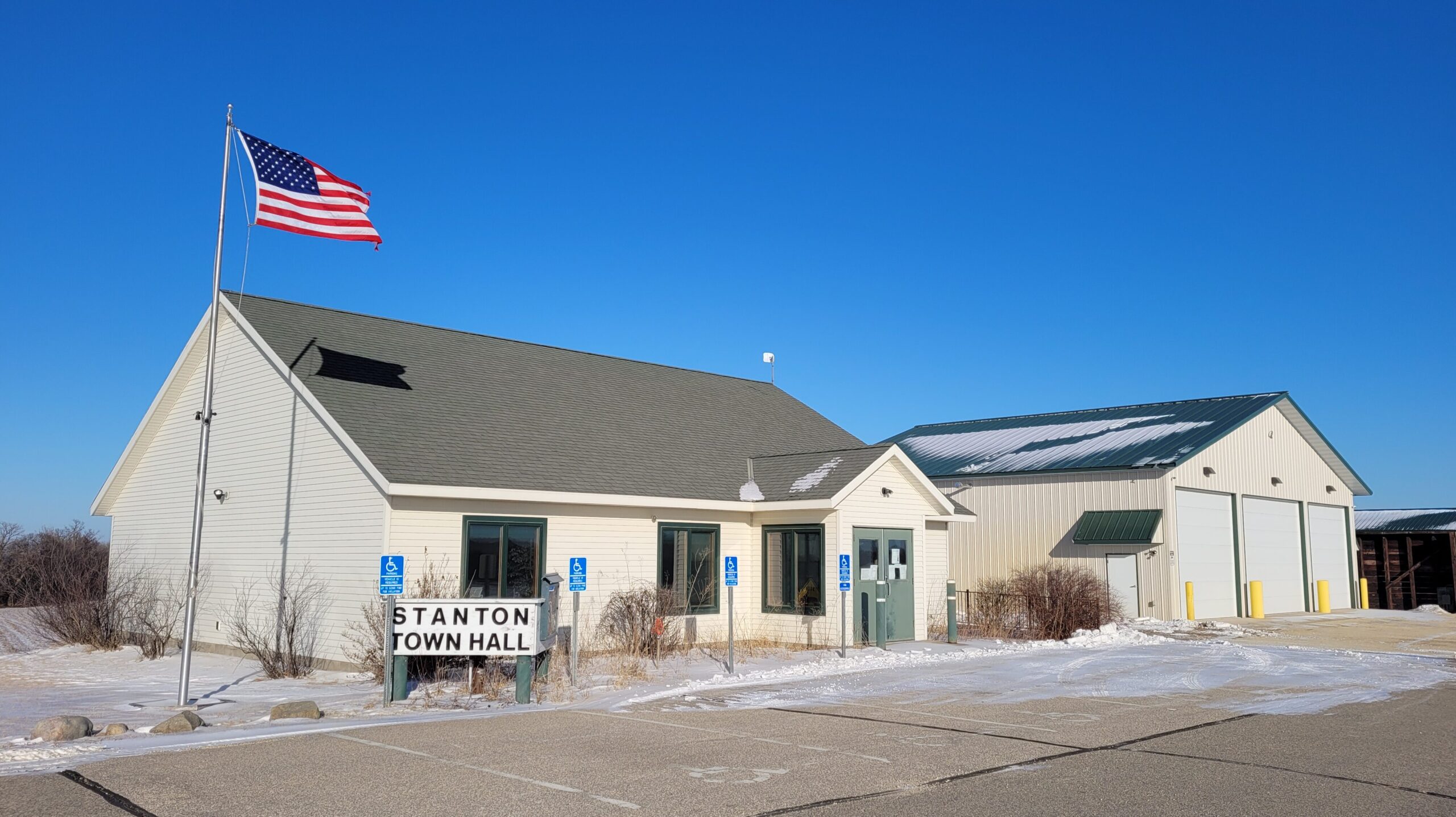 Public Hearings
Click here for full legal notices or contact the Stanton Township Clerk @ stantonclerk@gmail.com for more information
Notices
Stanton Township
NOTICE OF PUBLIC ACCURACY TEST
Tuesday, July 26th, 2022
In preparation for the Primary Election, Goodhue County will test all OmniBallot Tablet marking equipment, and DS200 optical scanners, Tuesday, July 26th, 2022@10am, in Red Wing. The public is invited to attend. To contact a Stanton Township election official, please email stantonclerk@gmail.com.
The equipment testing will be conducted at the:
Goodhue County Government Building
509 West 5th Street, Red Wing, MN 55066-0408
Respectfully Submitted,
Cheryle Peters
Stanton Township Clerk
Two or more supervisors attending:
Please be advised that 2 or more Stanton Township supervisors might be attending any Stanton Township Planning Commission meetings, per the posted Planning Commission Regularly Scheduled meeting docket.
Cheryle Peters
Stanton Township, Clerk
Public Hearing
Township Meetings
The Stanton Township Board meets on the third Tuesday of each month at 7PM
The Stanton Township Planning Commission normally meets on the second Tuesday of each month at 7PM. Applications for Zoning Certificates can be found here.
Check the legal notices for any changes or special meetings.
All published legal notices appear in the Cannon Falls Beacon.
Meeting Remote Option:
The Stanton Township Planning Commission and Township Board public meetings will be held as regularly scheduled in the Stanton Township Hall, 31186 40th Ave Way, Cannon Falls. Due to the Covid-19 pandemic, you may join remotely by Zoom, either with video or with audio only, using this link:
Join Zoom Meeting by clicking:
https://us02web.zoom.us/j/9054281678?pwd=Sng0Z0VlbE52SWp4UGRRS3dFT2Rrdz09
or dial: 312 626 6799
Meeting ID: 905 428 1678
Passcode: 9u6KkH
Please, contact the township clerk if you need further instructions.
---
Disclaimer
DISCLAIMER: Every attempt is made to ensure the information on this site is accurate and current. Official hard copies of policies, minutes and resolutions are available at the town hall and take precedence over the material found on this site. Please contact the township if you should discover any inaccuracies. This information is provided as a public service to the citizens of StantonTownship. In the case where legal reliance on information is required, the official records of Stanton Township maintained by the Town Clerk must be consulted.